JON RALPH
September 2, 2019
THE NFL is about to mark its 100th year in a season where everything has changed and nothing has changed.
The pigskin previews that populate the US media days out from the season all start at one location. Cleveland, formerly known as the laughing stock of the NFL.
Fresh from a 0-16 record in the 2017 season they turned in one of the year's great thrill rides.
Fresh from sacking their coach and offensive coordinator in the opening rounds of the 2018 season, in came brash young gun-slinging quarterback Baker Mayfield.
He led the team that couldn't win to a stunning 7-8-1 season full of last-gasp victories and pulsating comebacks, and all of a sudden no one was laughing at the Browns any more.
This year they add New York Giants wide receiver Odell Beckham Jr, who combines acrobatic circus catches and bizarre sideline antics, often in the same game.
When Baker Mayfield wasn't training alongside exciting second-year running back Nick Chubb this summer he was shot-gunning cans at baseball games.
You know this team is going to be a lot of fun to watch.
But if the Browns illustrate the "Any Given Sunday principle" - anyone, anywhere, any time can win - you know that's not really true.
Case in point - The New England Patriots.
All they do is win championships under Tom Brady and head coach Bill Belichick, their latest on February 3, 2019 when they crushed the much-hyped Los Angeles Rams in a 13-3 victory for their sixth title since 2001.
This year they will start their title defence with the GOAT Tom Brady just having turned 42, with their usual rag-tag bunch of off-cuts and rejects, with the charismatic tight end Rob Gronkowski retired.
Their best wide receiver apart from slot superstar Julian Edelman might be Josh Gordon, back from his latest enforced sidelining through persistent drug issues.
And they will come out and win the Super Bowl.
So here are the must-watch storylines of the 2019 NFL season…..
1.The Oakland Raiders.
Everything about this team smacks "can't-look-away", even if they become the car crash many predict.
Last year Super Bowl-winning coach John Gruden jumped out of the analysts chair and back into the hot seat to take on one of the NFL's basket cases.
They still stunk under Gruden, as he traded away elite talent like linebacker Khalil Mack and wide receiver Amari Cooper and saw quarterback Derek Carr drown in confusion and lack of an elite receiving corps.
This year in comes Antonio Brown, who might be the NFL's best receiver and its biggest head case all in one.
Already he has missed training camp because of blistered feet burnt in a cryotherapy chamber then battled the NFL who disallowed his old helmet as not meeting safety standards.
Finally he is back out on the field and no one can predict what will happen.
All of it has played out on NFL reality TV show Hard Knocks, but if Brown, Gruden Carr can make this thing click, it will be a hell of a show.
2. The Kansas City Chiefs
Last year the Chiefs were the best show in town, with young quarterback phenom Patrick Mahomes hurling 50 touchdowns, running back Kareem Hunt surging for 14 touchdowns and wide receiver Tyreek Hill a slippery, lightning-fast option.
Then Hunt was sacked for a domestic violence incident (he is at Cleveland with an eight-game ban) and Hill has only just dodged suspension for a battery incident.
What does Mahomes do next after a heartbreaking overtime loss to the Patriots in the AFC Championship game?
Regress or just show us he might be the heir apparent to Brady's crowd (when he finally retires at 50…)
3. The holdouts…
Everyone thought players threatening not to play the entire season as contract leverage was just a ploy.
Then Pittsburgh Steelers star running back Le'Veon Bell refused to play any football last year because of a dispute, eventually getting a four-year $52 million deal at the New York Jets.
Now the Dallas Cowboys have star running back Ezekiel Elliott holding out and so do the Los Angeles Chargers with their own running back Melvin Gordon.
Both teams are play-offs bound with their men surging upfield, but without them?
Big question mark.
4. The Los Angeles Rams.
In the blink of an eye the NFL-starved Los Angeles has two teams after years of promises and last year the Rams became its rock-star franchise.
With young quarterback Jared Goff hitting precision passes to a stunning array of targets - Brandin Cooks, Robert Woods, Cooper Kupp - and running back Todd Gurley chewing up the yards - they sky was the limit.
Playing at the old-school Los Angeles Coliseum, they were the hot ticket in town as defensive tackle Aaron Donald decimated offences when Goff wasn't racking up points.
Then Kupp went down with an ACL, Gurley got banged up and they faded down the stretch.
This year Kupp is back, Gurley has reinforcements and the hype is off the charts.
5. The New Orleans Saints.
Let's not sugar coat it.
The Saints got screwed in the playoffs.
Trying to run down the clock to advance to the Super Bowl, a referee missed TWO calls on a Drew Brees third-down pass to Tommylee Lewis when Rams cornerback Nickell Robey-Coleman was guilty of pass interference and a helmet-to-helmet strike.
The contact went un-penalised, the Rams won and the Saints unleashed hell against the NFL.
This year they are back at it using that slight as fuel.
Running back Mark Ingram is off to Baltimore after his thunder was stolen by the magnificent Alvin Kamara, equally adept surging up the field or catching passes out of the back field.
But evergreen quarterback Drew Brees is back with Kamara, new addition Latavius Murray comes in as running back cover, star wide receiver Michael Thomas entering his peak and a new tight end Jared Cook the best pass-catching tight-end option since the days of Jimmy Butler.
6. The Indianapolis Colts.
Andrew Luck was such a star quarterback prospect out of the college system the Colts tanked for a full season to attain his services.
Now after spending 2018 proving he was over his long-running shoulder issues he has retired in the eve of the season, in a bombshell that has rocked the league.
Luck is only 29 but four years of constant injuries, including a recent calf/foot complaint, have whittled his motivation down to nothing.
Some have called him soft.
But it only illustrates the savage nature of the NFL, where Rob Gronkowski admitted recently he couldn't sleep for weeks after a regulation Super Bowl collision that corked his quad so badly he had a litre of blood drained from his thigh.
So instead of the Luck-T.Y. Hilton quarterback-wide receiver combination kicking arse and taking names again, the Colts will have back-up Jacoby Brissett under centre.
He threw 13 touchdown passes and over 3000 yards in 2017 when Luck was injured and there are still sky-high hopes he can fill the void.
But he aint Andrew Luck.
REASONS TO GO TO THE SUPER BOWL, NUMBER ONE:
"The look at the start of the Super Bowl as you turn your head to your mate sitting next to you in perfect seats on the 50 yard-line and you realise that you are about to tick off the No 1. item on your sporting Bucket List. At Super Bowl LII in Minneapolis in 2018 in a brand spanking new stadium it was also respite from the freezing cold, but that sure won't be a problem in Miami." - Jon Ralph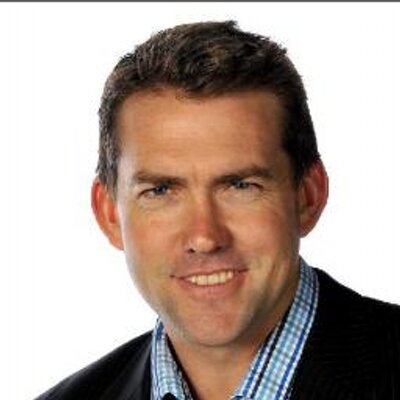 About the Author
Jon Ralph is an AFL football journalist with the Herald Sun, and Fox Footy. He's a passionate sports fan, and also witnessed the 2018 Super Bowl in person in frigid Minneapolis. Jon will be offering his insight throughout the 2019 / 2020 NFL season for Insider Sports.